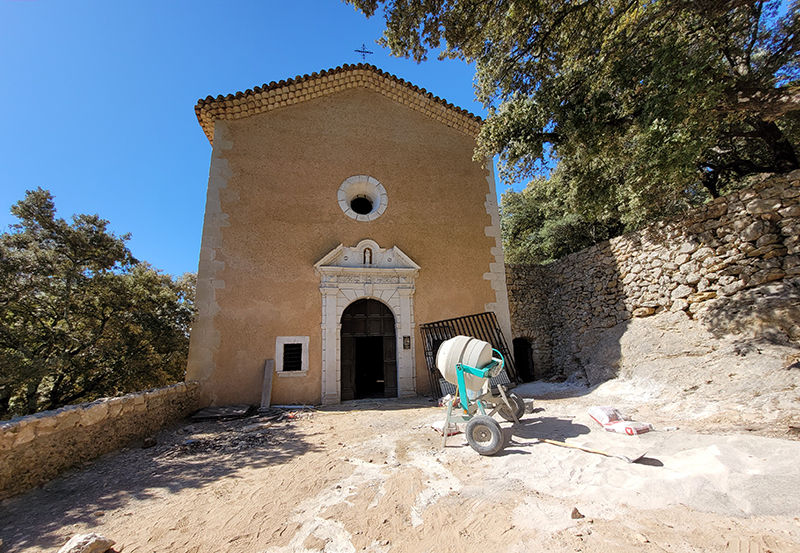 Major work has been undertaken inside the Saint-Joseph Chapel in order to solidify the building, to better welcome the public and to secure the chapel against theft and vandalism.
In this year of Saint Joseph, the chapel will regain its former glory with better comfort and safety.
These works are expensive, everyone can help us according to their means (see Donation).
– Heating and underfloor insulation redone.
– Interior plaster redone.
– Re-arranged liturgical arrangement.
– Joinery, except furniture.
– Displacement and adaptation of the stalls.
– Replacement of ex-votos.
– Relocation of the tabernacle.
– Increased public reception capacity. Additional benches.
– Electrical installation and lighting redone.
– Improved accessibility.
– Installation of a sound system.
– Increase in the water reserve of the source with raising of the threshold stone.
– Security systems.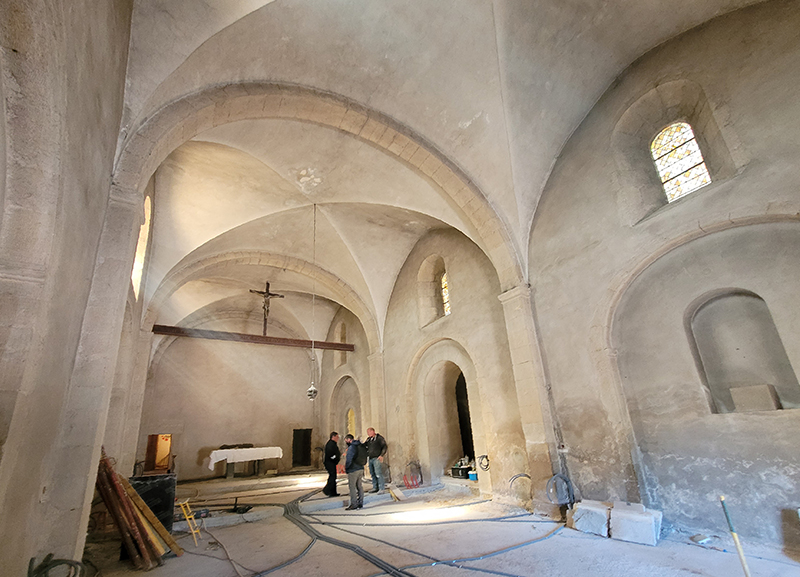 Work begins a little before Saint Joseph's Day (March 19), and Easter week (March 29 – April 5).
Work on stalls and furniture.
After 3 months of work, the chapel will be open to welcome the public. The replacement of the trons and the votive offerings will take place as soon as possible.
Marc THIRIET Responsable Pôle Immobiler du Diocèse
Adress
Monastère St Joseph
83570 COTIGNAC
Contact
info@joseph-et-cassien.fr